"Amore e Psiche"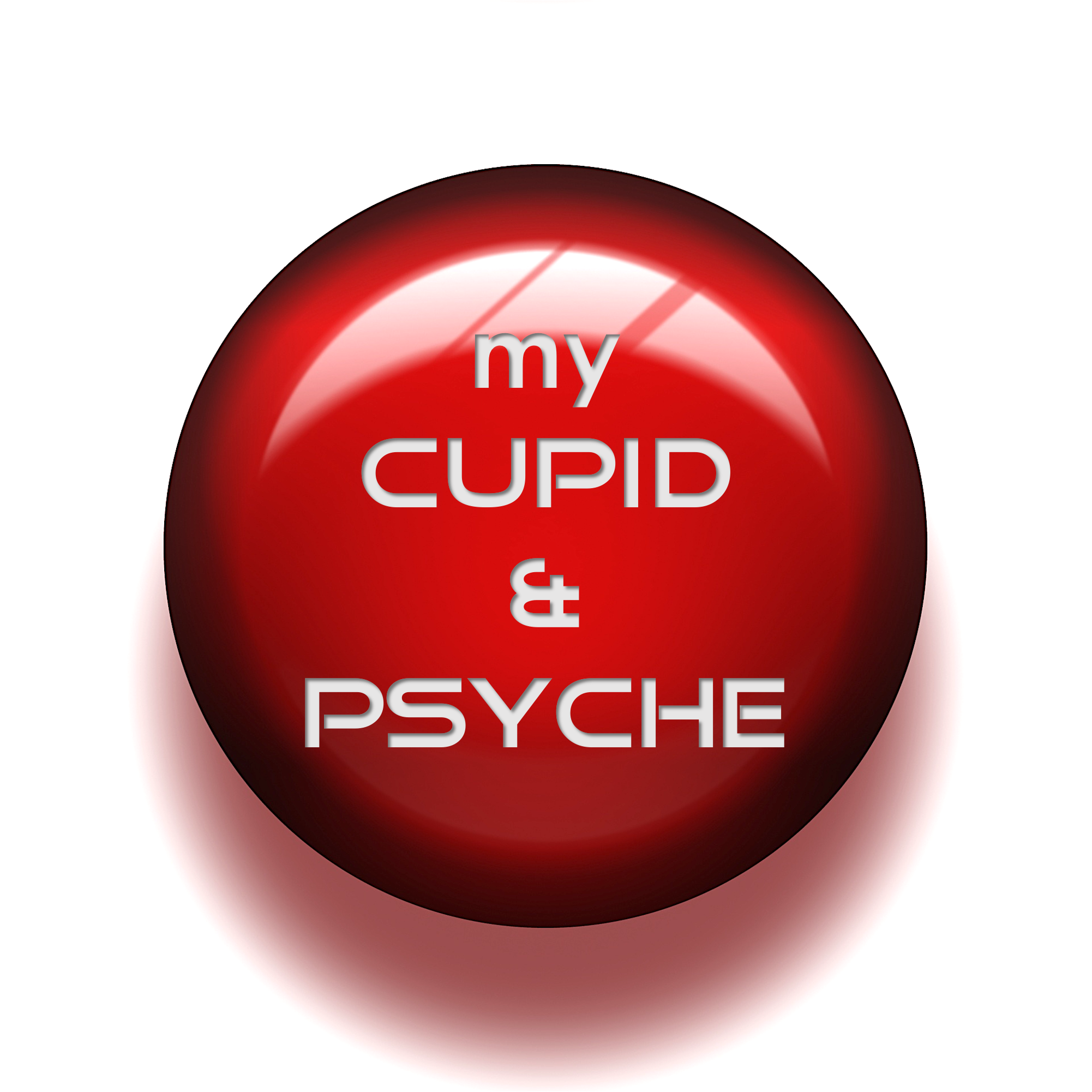 Abbiamo chiamato questa tecnica "Amore e Psiche", come la famosa statua di Canova in cui Amore abbraccia Psiche da dietro, con le braccia che le circondano testa e spalle. Allo stesso modo in questa tecnica chirurgica le due branche della rete di polipropilene circondano l'utero da dietro, sollevandolo verso l'alto.
We named the above technique "Cupid and Psyche", recalling as it does the famous sculpture by Canova, in which Cupid embraces Psyche from above and behind, while her arms encircle his head and shoulders. In the same way, with our technique, the two branches of the mesh encircle the uterus from behind, lifting and supporting it.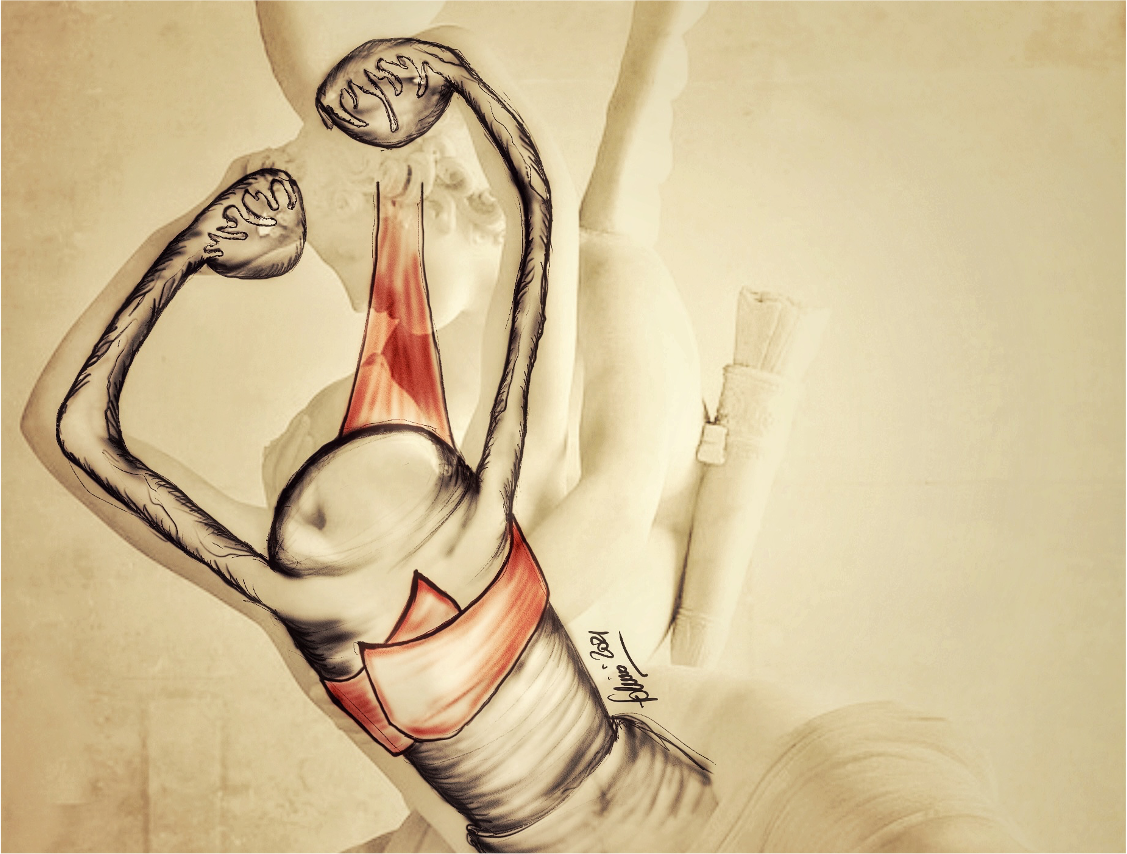 Lo scopo di questa tecnica è di risolvere il prolasso degli organi pelvici (POP), minimizzando il rischio di erosione della vagina: infatti l'"abbraccio" poteriore dell'utero limita il contatto diretto della rete con la vagina, riducendo così il rischio di erosione.
The aim of this technique is to resolve POP, minimizing the risk of vaginal erosion: the posterior "embrace" of the uterus limits the direct contact of the mesh with the vagina, thus reducing any risk of erosion/extrusion at this level.
Il mantenimento poi di una sufficiente mobilità della vagina rappresenta poi un altro vantaggio della tecnica "Amore e Psiche": una più naturale mobilità della vagina e dell'utero permetterebbe poi di evitare un negativo impatto sulla sessualità delle Pazienti, risolvendo però il problema del prolasso.
Maintaining sufficient motility of the vagina is another advantage of "Cupid and Psyche", avoiding as it does any negative effects on patients' later sexual activity, granting more natural motility of both uterus and vagina but resolving the prolapse.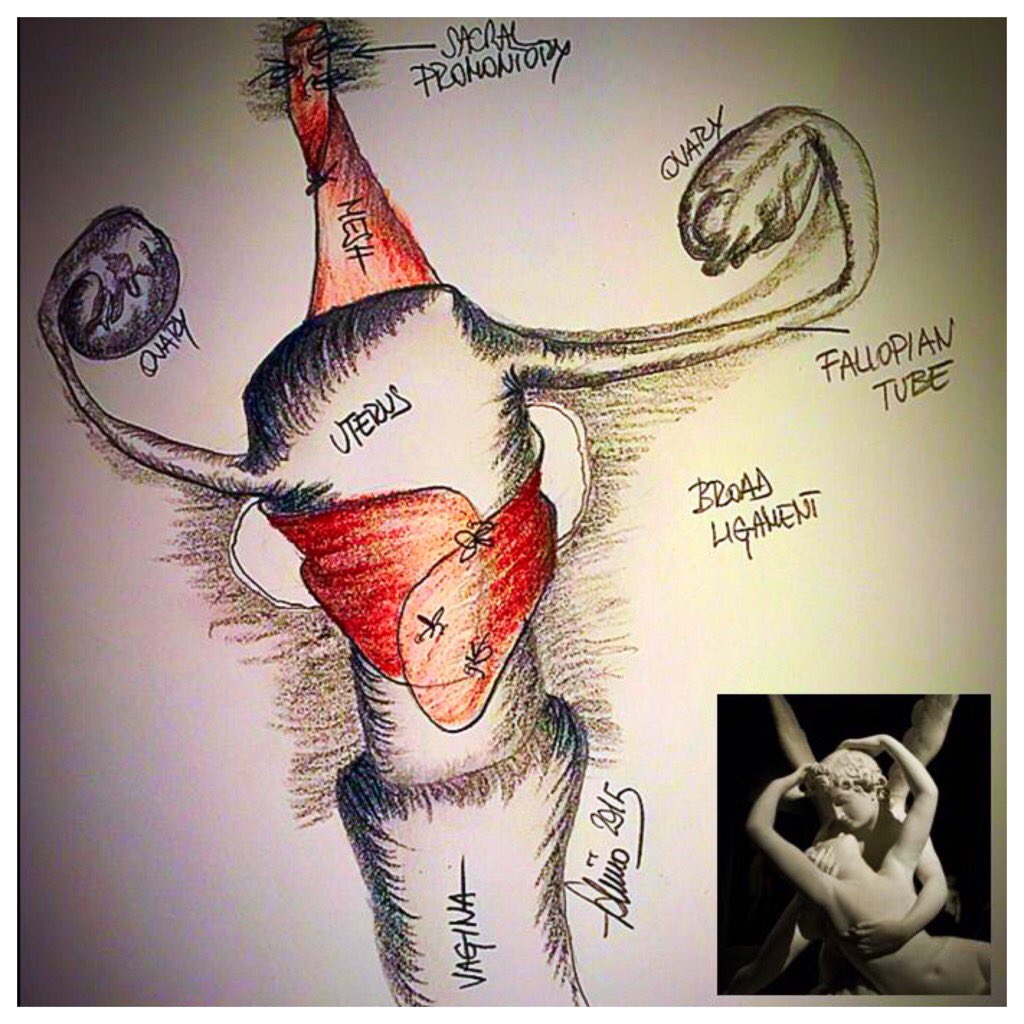 ---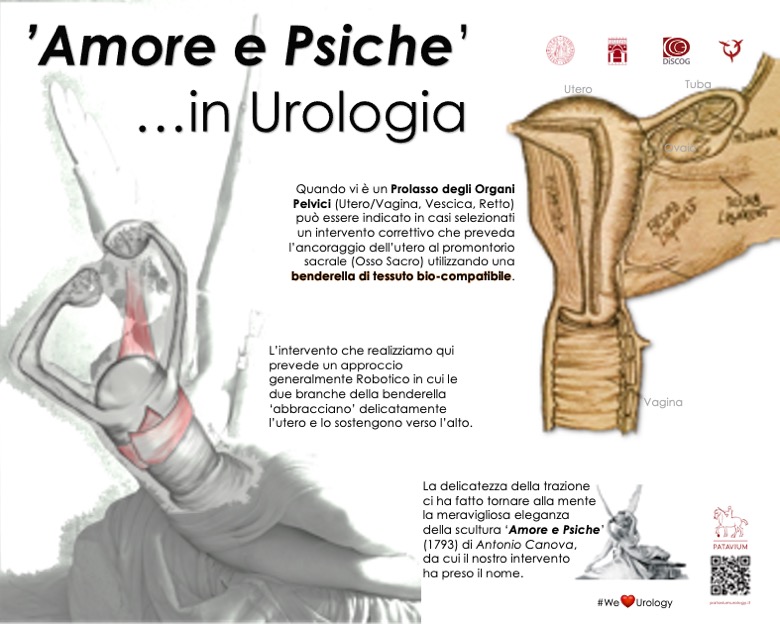 ---
L'ultima pubblicazione sulla nostra Tecnica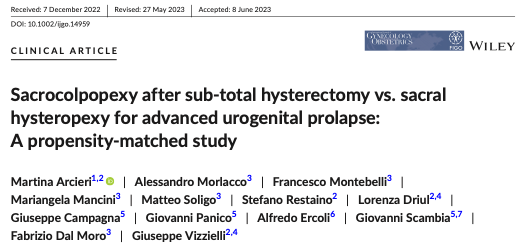 ---

fabriziodalmoro.com by fabrizio dal moro is licensed under a Creative Commons Attribution-NonCommercial-ShareAlike 4.0 International License.